Main Line - Standard Capacity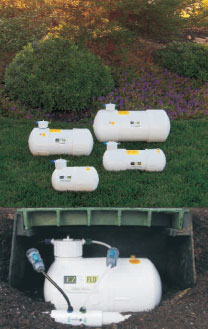 EZ001-CX Model shown above installed in a valve box. Systems include all installation components except the connector and valve box.
5 Year Warranty
Automatically feed all the plant material every time you water.
For smaller commercial landscapes, residential landscapes, HOA's, model homes and grower applications. These systems normally install directly in the irrigation system main line after the back flow preventer. One system will feed both sprinkler and drip irrigation zones without requiring any adjustments.
Easy to install - Easy to use.
The system can be installed in minutes. Any liquid or water soluble fertilizer or supplement can be delivered - no pre-mixing required. EZ-FLO Premium Fertilizers, Organic Supplements and Premium Tested Products have been proven to provide superior landscape solutions. Simply fill the system every 4 to 6 weeks and it spoon feeds your landscape every time you water. Base refill frequency on desired results.